The Planipharm Design team believes the development of new concepts, an efficient and effective work environment, as well as a stylish and unique décor are essential factors.
V2 Concept
With the goal of offering optimal and specialized service to each client, Planipharm Design implemented a project called V2 Concept. This method of presenting and confirming revolutionary concepts employs virtual reality, an incomparable technology. It allows the client to visualize and visit all areas of the pharmacy virtually in order to preview the project and consider every detail.
Smart lockers 
Thanks to a partnership with Mobilus and Sir Steward, we now offer smart lockers that allow a better management of orders. The product is completely custom-made and gives the customers the option of accessing their medications independently, thereby maximizing the efficiency of your employees and minimizing customer waits. Prescriptions can be placed in a locker, and only the authorized customer can have access to its content.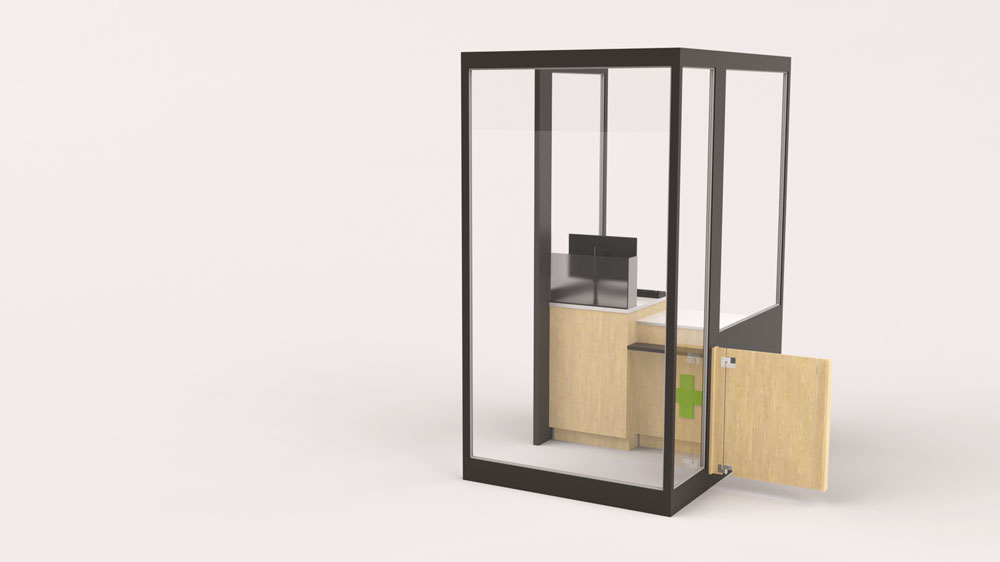 Advice zone
The Advice Zone, a private cubicle, was designed and developed, according to the new operations under Act 41, to create a stylised space matching the pharmacy décor while allowing the greatest privacy between patient and pharmacist. The patient will feel more comfortable and be more receptive to the pharmacist's advice.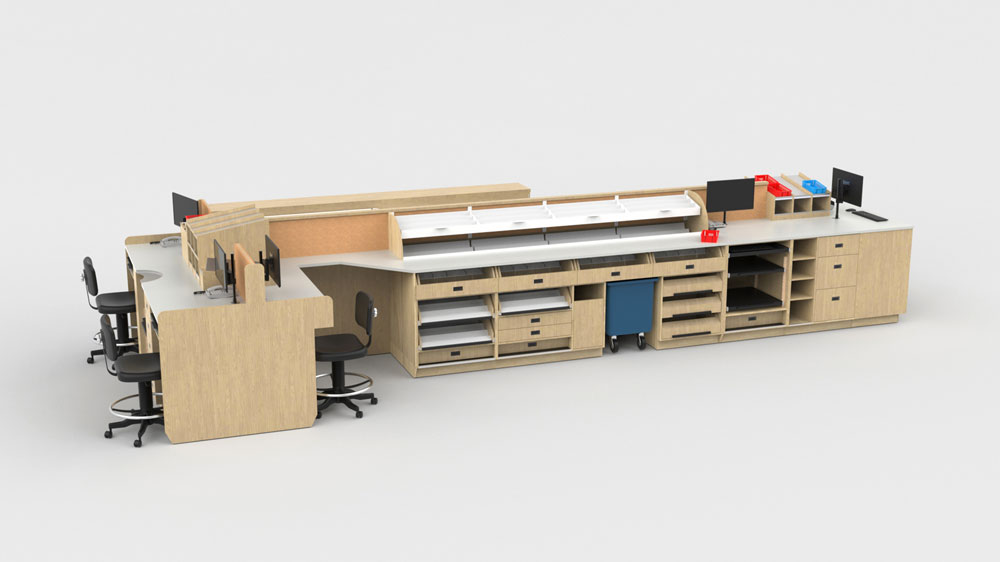 T-RX
The prescription area consists of a specific and ergonomic layout inside the laboratory. The T-RX concept saves time and energyto increase efficiency and service effectiveness. The concept improves lab productivity and profitability.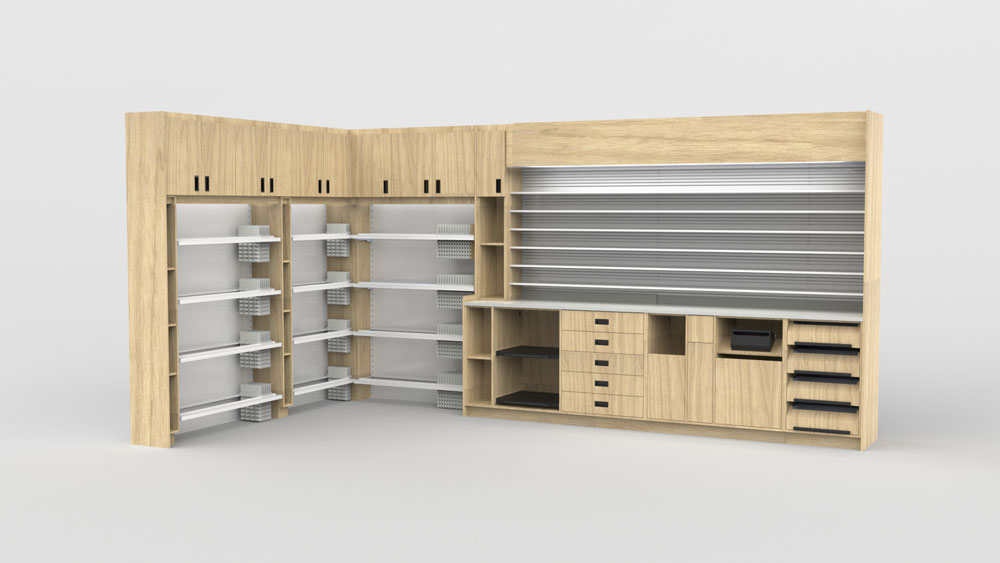 Pill zone
Pharmacies must provide areas for computer equipment, drug inventory, preparation, storage, equipment, verification and shelving. The Pill Zone maximizes space and reduces lost time and inventory errors.